Calma Group appoints David Natusch as project director
---

---
Experienced site and project manager David Natusch has been appointed project director at Glasgow development company Calma Group.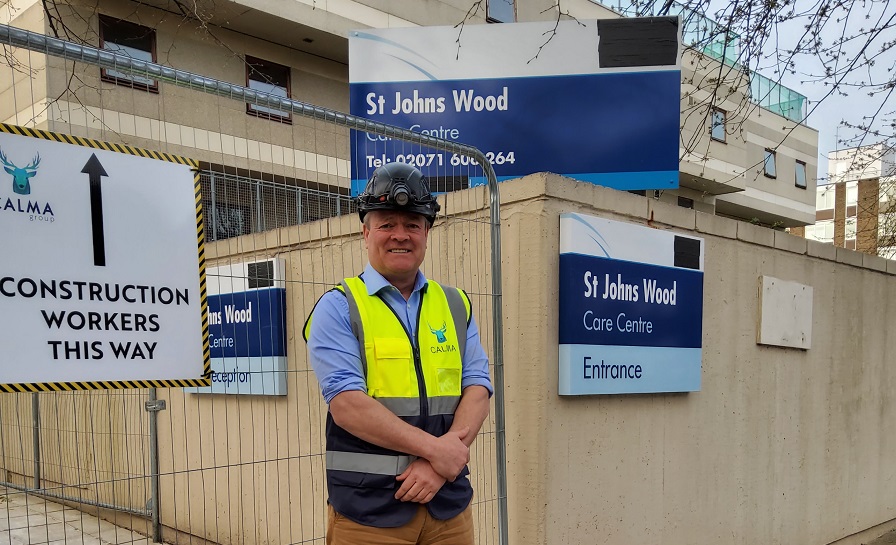 With a wealth of construction management experience and from running his own project management consultancy Staunch Projects since 1999, he joined Shawfield-based Calma Group last year. Working as a construction project manager over the past nine months, David has overseen several multi-million pound new developments.
Now his responsibility will extend across the whole group, encompassing sites in London, the South East and Scotland, reporting to managing director Andrew Lafferty, who founded the business nearly 10 years ago from a practical trade background. This will include overseeing teams for new build, strip out, refurbishments and refits for clients all over Scotland, the UK and Europe on commercial, hospitality, healthcare and high-end residential projects.
Current projects include the prestigious new-build, five-star Windsor Fairmont Hotel; a 100-bed care home refit and extension in North London as well as heritage refurbishment projects in Scotland.
Originally founded in 2012 as family-run business A.L. Interiors, the Calma Group, which rebranded in 2018, now employs more than 60 staff. Recent projects have included a flagship new gym in London's Chelsea district for Gymbox and refits for global hotel chains, such as Holiday Inn and Premier Inn.
MD Andrew Lafferty said: "We're looking forward to David's new role, which will be a key part of our ongoing expansion as we continue to focus on high-quality construction projects, with a high degree of client care."
A former captain in the Royal Welch Fusiliers and Merchant Navy master, David Natusch began his career in superyacht construction, surveying and project management. This included establishing his own surveying consultancy, a tech start-up utilising innovative methods and techniques for geospatial analysis to identify potential locations for renewable energy initiatives.
"I'm really looking forward to this new role," he said. "Throughout my career I have always striven to achieve objectives in the most efficient manner possible. I enjoy developing the skills of those around me, to achieve the same efficient practice whilst maintaining the quality required."
Source link