It is very important that we know what digital footprint means and why is it so important for us when we do everyday work online.
Definition of Digital Footprint
A digital footprint is the teachable activities that we do online be it chatting, online shopping, money transactions, email, the information you submit to any website, or even watching movies. Many people aren't aware that a digital footprint affects their image (Digital Reputation).
It is also known as Electronic footprint or Digital Shadow, is the information that is left behind by us in the form of browsing history or cookies.
Types of Digital Footprint
There are mostly two types of Digital Footprint. Passive Digital Footprint and Active Digital Footprint.
A Passive Digital Footprint is that when we visit any website the webserver may log your IP address which identifies your ISP (Internet Service Provider) ad can trace your exact location. The Data collected without the knowledge of the owner.
When we search on Google or any search engine, our search history has been saved by such companies. While your IP address may change and it does not include any personal information but it is still considered as a part of your Digital Footprint.
An Active Digital Footprints created when users deliberately left personal information on the social platform by sharing their photos, location etc. It includes data that we intentionally submit online by means of sending emails, publishing blogs , writing status on Social Media like Facebook or Twitter or uploading videos on Youtube or whatsapp.
The more you spend time on the internet the more digital footprint will grow. Sometimes it could be larger than you imagine. The information you left behind on the internet is very vital and it may be simple to gather other third parties using sophisticated tools.
Why Digital Footprint is so important
Everybody who is using the internet today has a Digital Footprint, so it is not something we should worry about but it is always wise to consider what footprints we are left behind.
A positive Digital Footprints always has a positive impact. Most bloggers publish their articles on their blog to expand their Digital Footprint around the world and it is not a bad idea.
But negative Digital Footprints may harm your image (Digital Reputation) and it may also lead you to be more discerning in what you publish on social media websites or whatsapp. You can often delete content from social media sites, once digital data has been shared online, but there is no guarantee you will ever be able to remove it from the Internet.
So, it is always advisable that you keep your Digital Footprint safe and be a positive surfer on the internet.
What is digital footprint used for
In America, people are worried about their privacy. As per the Secureswissdata.com 90% of American people say that Internet access needs to be safe and secure for all Americans. And, almost everyone, 95% are concerned about businesses collecting and selling personal information without permission.
As per wikipedia.org Digital Footprint can be used for the following 6 reasons.
Cyber Vetting
Digital footprints are used by interested 3rd parties for several reasons; including cyber-vetting, where interviewers could research applicants based on their online activities.
Enforcement Agencies
Digital footprints are also used by law enforcement agencies like ED, CBI, Police etc, to provide information that would be unavailable otherwise due to a lack of probable cause.
Digital Marketers
Many Digital marketers used digital footprints in order to find what products a user is interested in or to inspire one's interest in a certain product based on similar interests.
Social Network System
Social networking systems may record activities of individuals, with data becoming a lifestream. Such usage of social media and roaming services allow digital tracing data to include individual interests, social groups, behaviors, and location. Such data is gathered from sensors within devices and collected and analyzed without user awareness.
Social Network sites
Many social media sites, like Facebook, collect an extensive amount of information that can be used to piece together a user's personality. Information gathered from social media, such as the number of friends a user has, can predict whether or not the user has an introvert or extrovert personality.
Political parties
While digital footprint can be used to infer personal information, such as demographic traits, sexual orientation, race, religious and political views, personality, or intelligence without individuals' knowledge, it also exposes individuals' private psychological sphere into the social sphere.
Hackers
Last but not the least is the Hacker can use your Digital Footprint to hack your wallet and leave you bankrupt.
So, living in 2020 online security is the biggest concern for everyone who follows their passion on the Internet.
How can you build a positive Digital Footprint
I have already explained what digital footprint and reputation means in the world on the internet with an example. As I already discussed in this article, many people do not know about this and they have certain fears of using social media or the internet and they keep on deleting their profile and creating a new one.
As an IT Expert, I suggest you not to delete your account in an attempt to go off the map rather create an appealing Digital footprint by using the following actionable method
Correct Profile: You need to do extensive research on yourself and put the correct information and limited information on the social media sites.
Post legit: Before posting anything on social media think twice whether the post is valid or not. Is the content of that post violating any laws etc.
Provide values: Your audience must be beneficial with the post you're sharing on your blog or social media.
Use VPN: it provides privacy and security to your internet browsing activity.
Hide My Ass is a veteran in VPN business. It does not log your browsing activity and provides 256-bit encryption.
This VPN works flawlessly on Android, iOS, Linux Mac OS, and Windows.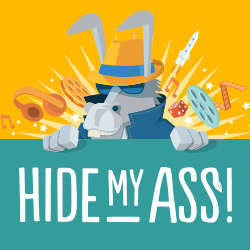 You can connect up to 5 devices using HMA's VPN
It is supported in the leading locations of the world. It has military-grade encryption algorithms to provide impeccable privacy and security for your browsing activity. Its VPN connections also block trackers, malware, and viruses from entering into your systems.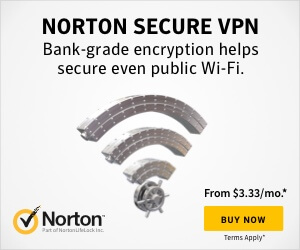 Mr Rakshit Tandon is the cyber security expert who provides various security tips while surfing online. Here are some of the tips
How to be safe on FaceBook
Accept 'friend requests' only from people you know.
Create a strong password and use it only for Facebook.
Never share your password.
Change your password on a regular basis.
Share your personal information only with people and organizations that you trust.
Log into Facebook only once during a session. If it looks like Facebook is asking you to log in a second time, skip the links and directly type www.facebook.com into your browser address bar.
Use a one-time password when using Facebook on someone else's computer.
Log out of Facebook after using it on a public computer.
Use secure browsing whenever possible.
Download 'apps' only from sites you trust.
Keep your anti-virus software updated.
Do not paste scripts (code) in your browser address bar.
Beware of goofy posts from anyone, even friends. If it looks like something a friend would not post, do not click on it. Scammers might hack your friends accounts and send you links; beware of enticing links coming from your friends.
Children should enable mobile protection with their parent's mobile number (permanent) .www.facebook.com/mobile protection.
Edit your profile and 'hide' your friends list, relationship, mobile numbers and email by selecting the 'visible to only me' setting.
For additional information select 'visible to friends only' setting.
In privacy settings, go to apps/games/websites and select public search ' disabled' and turn off all spam apps.
Conclusion
Digital Footprint is the safe and responsible use of 'Information and Communication Technology.' Our everyday lives depend heavily upon digital devices and the Internet; Communications (Emails, Cellphones), Entertainment (Mp3, Digital Cable), Transportation (Car engine system, Airplane navigation), Shopping (Online stores, Credit cards), Medicine (Equipment, Medical records) and the list goes on. Have you ever stopped to wonder, how much of your daily life relies on your device and the Internet? How much of your personal information is stored on a device or on a system?
Cyber Security involves the protection of user's information, by preventing, detecting, and responding to attacks.
I hope this article helps you to keep yourself safe from cyber threat and you have understood how to improve the Digital Footprint online.