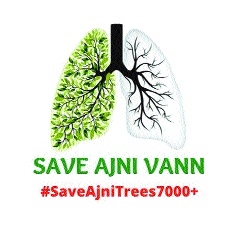 By Kaushik Bhattacharya :
Inert waste will be sent to nearby waste dumping site n NMC has no facility to recycle or process construction waste
The Inter-Modal Station (IMS) project proposed on 44 acre of land in Ajni area will generate 1,440 tonnes of construction waste per year till its completion. The fact was revealed in the Environment Management Plan (EMP) According to Central Pollution Control Board (CPCB), dust during handling release a wide range of particle sizes and material types that can cause serious health problems including respiratory issues to citizens. The larger and heavier particles settle out of the air quickly and pose health hazard to the operators of plant and equipment (on-site) and to those in the immediate vicinity (off-site). The finer particles (usually invisible) are transported further can cause health hazards (off-site).
The proposed EMP for IMS of National Highway Authority of India (NHAI) revealed that the construction waste would be generated per month was 120 tonnes and every day it would generate 4 tonnes of waste. The EMP stated, "The municipal solid waste generation during the construction phase at from labour hutments is expected to be 180 kg/day (considering 400 labourers). The waste collected will be segregated in terms of Biodegradable, non-biodegradable and Inert Waste.
The Biodegradable waste will be managed according to Solid Waste Management Rule, 2016 and inert waste will be transported to nearby waste dumping site." As per Maharashtra Pollution Control Board (MPCB) report on construction waste generation, Nagpur generates 36,500 MT of waste every year in which no such waste recycle or process and 100 per cent waste either uses for landfilling without processing or dumped in different places. Whole Maharashtra generates 46,51,152.37 MT of construction waste every year in which just one per cent processing takes place.
The 1,440 tonnes per year construction waste will surely create air pollution and also reduce the land productivity where it will be dumped. "We are going to follow the EMP report for disposal of construction debris from our sites. We will also follow all guidelines and environment norms to reduce impact of pollution over the city," said Abhijit Jichkar, Project Director, NHAI to The Hitavada. Jichkar also said, "As per the Construction and Demolition Waste Management Rules, 2016, construction waste will be segregate into four streams such as concrete, soil, steel, wood and plastics, bricks and mortar and will be disposed as per the same." However, the environmentalists of the city raised concern about solid waste management plan of Nagpur Municipal Corporation (NMC) which is still in cold storage. "The civic body has no designated dumping place in the city for dumping of construction waste. The city fathers still have no proper plan to recycle it nor there is collection system of debris in place.
We are already generating huge amount of construction waste every year and the plans with NHAI for disposal of their debris will definitely pollute the environment of the city," said Anasuya Kale-Chhabrani, environment activist. "In the checklist of environmental impact and proposed environmental management plan, under air environment, emphasis has been given on generation of dust, smoke, NO2, SO2, formation of heat islands, solar roof top and rainwater harvesting whereas the report should have included reduction in carbon emission due to IMS. To evaluate the environmental viability of the IMS project, the said reduction in carbon emission need to be compared with oxygen transfer and carbon absorption by trees proposed to be cut," stated Kaustav Chatterjee, Founder of Green Vigil Foundation.
Source link