Interactive Brokers announced on Monday that it would now offer users cryptocurrency trading.
The low-cost broker is one of the largest of the online brokerage firms, with over a million customers. It has joined a growing list of major brokers, including TradeStation and RobinHood, making cryptocurrencies accessible to a wider pool of investors.
One email a day could help you save thousands
Tips and tricks from the experts delivered straight to your inbox that could help you save thousands of dollars. Sign up now for free access to our Personal Finance Boot Camp.
By submitting your email address, you consent to us sending you money tips along with products and services that we think might interest you. You can unsubscribe at any time.
Please read our Privacy Statement and Terms & Conditions.
Here's what to know about trading cryptocurrencies with Interactive Brokers
Interactive Brokers now lets you buy and sell a number of crypto assets. These include:
These crypto assets can be traded along with other offerings from Interactive Brokers, including stocks, bonds, options, futures, mutual funds, and ETFs. Cryptocurrencies can be bought, sold and stored on the Interactive Brokers platform with this expansion of services. Trading cryptocurrencies will be affordable as well:
Fees will range between 0.12% and 0.18% of trade volume, with the specific price dependent upon monthly volume.
There are no added spreads, no markups, and no custody fees.
Interactive Brokers announced its intention to make cryptocurrencies accessible on its platform back in June and said the feature would be rolled out by the end of summer. The company is bringing crypto trading to customers because the asset class is increasingly important in today's financial markets as investors search for new ways to increase diversity in their portfolios.
"In giving our clients access to cryptocurrency trading, we recognize the need to meet the growing investor demand to trade cryptocurrency alongside other asset classes in a convenient and low-cost way," Interactive Brokers' CEO Milan Galik said of the company's decision.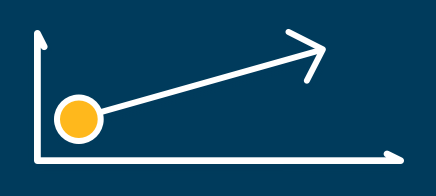 The Ascent's picks for the best online stock brokers
Find the best stock broker for you among these top picks. Whether you're looking for a special sign-up offer, outstanding customer support, $0 commissions, intuitive mobile apps, or more, you'll find a stock broker to fit your trading needs.
Interactive Brokers is partnering with a New-York based cryptocurrency services firm called Paxos to offer crypto trading service to customers. Paxos is a regulated cryptocurrency services provider that also partners with big-name companies such as PayPal.
"Paxos provides the regulated blockchain infrastructure to ensure enterprises can enable crypto safely and with reduced risk," said Paxos CEO and founder Charles Cascarilla. "Our collaboration with Interactive Brokers allows experienced investors to have fast, reliable access to the digital economy for the first time."
With Interactive Brokers' move, it's likely that other online brokers will follow suit to remain competitive. This could increase demand for cryptocurrencies, as a growing number of investors will be able to buy Bitcoin and other virtual coins through brokerage firms they are already using, rather than having to use a separate cryptocurrency app or exchange.
If you're investing in cryptocurrencies, however, remember that this asset class is newer, and has a track record of volatility. Making sound investing decisions and understanding the role cryptocurrency can play in a diversified portfolio is essential to minimizing risk.
Source link